Morgantown Theatre Company is proud to announce that Willy Wonka Jr. will hit the stage again!!!
Roald Dahl's Willy Wonka Jr. at the Metropolitan Theatre
December 30, 7 pm
December 31, 2 pm
January 2, 7pm
January 3, 2pm
$10 Adults, $8 Children
Also, mark your calendars for a "Wonka-RIFFIC Experience: Your Golden Ticket to the Theatrical World of Willy Wonka"! MTC welcomes you to an interactive event packed with activities, performances, tours, and MORE....it's sure to be a great way to pass the time during a wintery break.
Wonka-RIFFIC Experience at the Met. and MTC
December 29-30
Sessions at 1:30 and 3:00
$25 per Child with accompanying Adult.
Price includes child's ticket to one performance (times and dates above). Group rates and family discounts available. Space may be limited, call or email MTC to reserve your Golden Ticket today!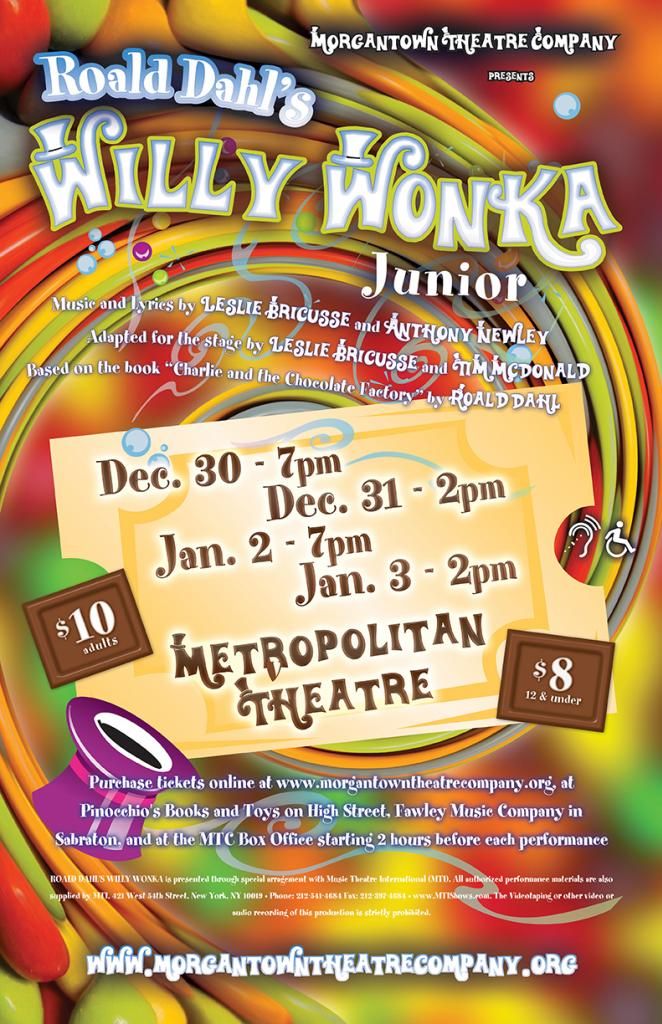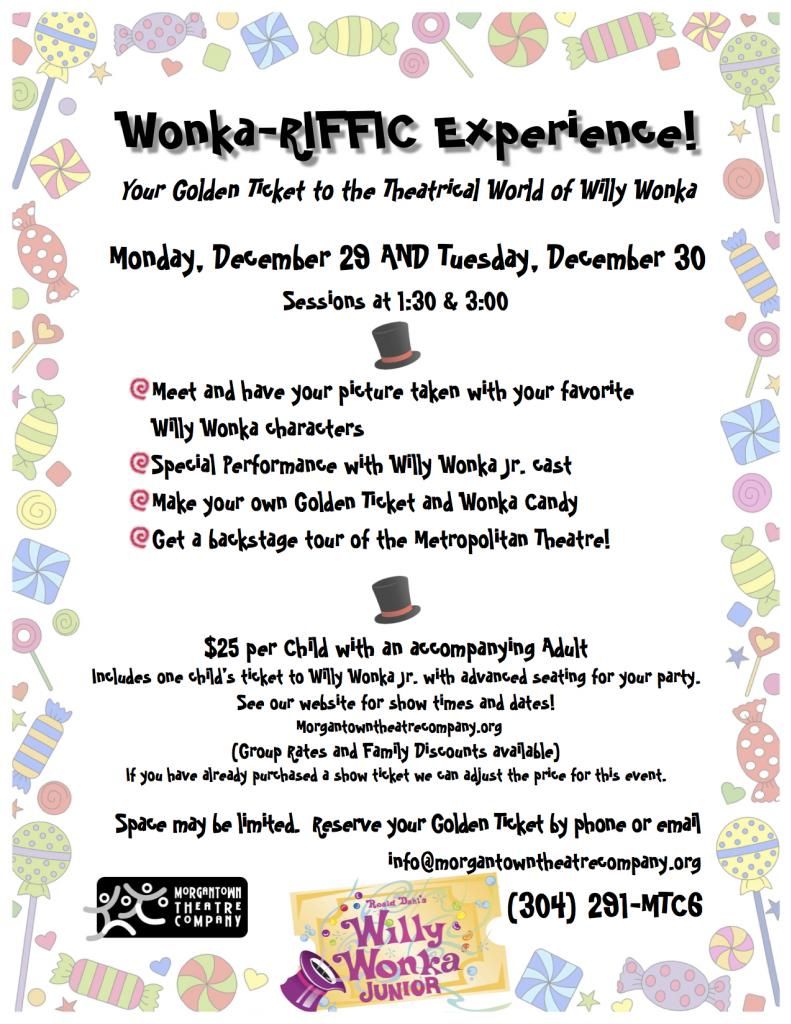 Tickets available at Fawley's Music, Pinocchio's Books, MTC's Box-Office 2 hours before each performance, or ONLINE HERE